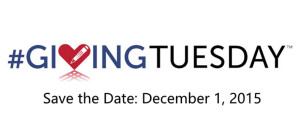 Please support Disability Connection on #GivingTuesday, 12/1/15!  We couldn't do what we do without local support from our community! Thanks to everyone who makes a donation!  Please click link below:
https://givingtuesday.givegab.com/organizations/disability-connection
Giving Tuesday is a movement to celebrate and provide incentives to give. It will culminate with a global day of giving on December 1, 2015 while inspiring people to take collaborative action to improve their local communities and help create a better world. Giving Tuesday will harness the power of social media to create a global moment that is dedicated to giving around the world.
Comments are closed.