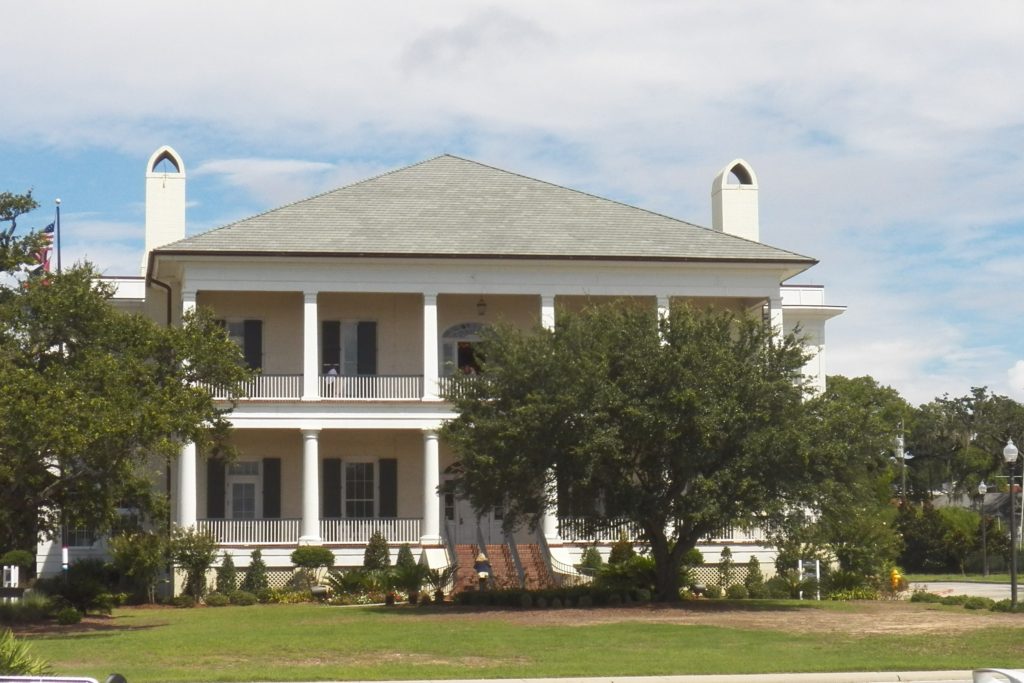 The Biloxi Visitors Center opened July 2011 across the street from the Biloxi Lighthouse on U.S. 90. The Center is an $11 million dollar facility that fuses the city's architectural heritage with state-of-the-art technology and multi-media exhibits.
The Center houses nearly a dozen multi-media exhibits that tell the story of Biloxi, its people and the cultural diversity.  Among the attractions is a 67-seat movie theater with continuous showings of the 10-minute film "We are Biloxi."
The architectural design of the Biloxi Visitors Center was inspired by the design of the Dantzler House. The Danzler House was an historic two-story city-owned structure that stood on the site until Aug. 29, 2005, when it was destroyed by Hurricane Katrina.  The inspired designs include the two-story porches, a grand staircase, and floor-to-ceiling windows.
The Visitors Center is available for private parties or corporate functions and is also home to the Biloxi and Biloxi Bay Chambers of Commerce.
Address: 1050 Beach Blvd (At U.S. 90 and Porter Avenue, just west of I-110 loop and Beau Rivage Resort & Casino)
City: Biloxi
County: Harrison
Phone: 228.374.3105 or 1.800.BILOXI.3
Website: www.biloxi.ms.us/visitor-info/museums/visitors-center/
Hours: Open daily, 7 days a week, 8 a.m. to 5 p.m.
 Email: visitor@biloxi.ms.us
Accessibility:  For detailed information, please click here.