The Brunet-Fourchy House (1737-1820) is especially important architecturally because it is one of the earliest documented buildings in Biloxi. It represents a decided New Orleans influence, particularly in its floor plan, which has four rooms and two chimneys with one back-to-back fireplace in each room. This arrangement is a reorientation of the traditional Creole cottage typical in historic New Orleans. French colonist Louis Frasier built this home in 1737 as an outpost of European culture on the shore of a new world. It is proudly and magnificently French, with the same high ceilings characteristic of the Vieux Carré apartments in New Orleans. Frasier built his home of hand-made brick, with wooden pegged columns of cypress. Slate for the roof came over as a ballast in the holds of French sailing ships. The brick-walled cellar is unusual in this damp region, yet it is so bone dry that previous owners have used it to store books. It now serves as a wine cellar. French Governor Jean Baptiste Bienville commanded the entire Louisiana Territory from his quarters here. The Old French House remained a residence until 1962 when it was acquired by Mary Mahoney, her husband Bob, and her brother Andrew Cvitanovich.
Today it is world renown as Mary Mahoney's Old French House Restaurant complete with a gift shop and a New Orleans styled courtyard.
Fun Fact:  A generous list of famous people including politicians, actors, and sports professionals have eaten at Mary Mahoney's Restaurant.  To name a few: Archie, Peyton, and Eli Manning; Mark Harmon (NCIS); Denzel Washington; Mikhail Baryshnikov;  Diana Ross; Barbara Eden; Leif Erickson; Charles Bronson; and several Presidents.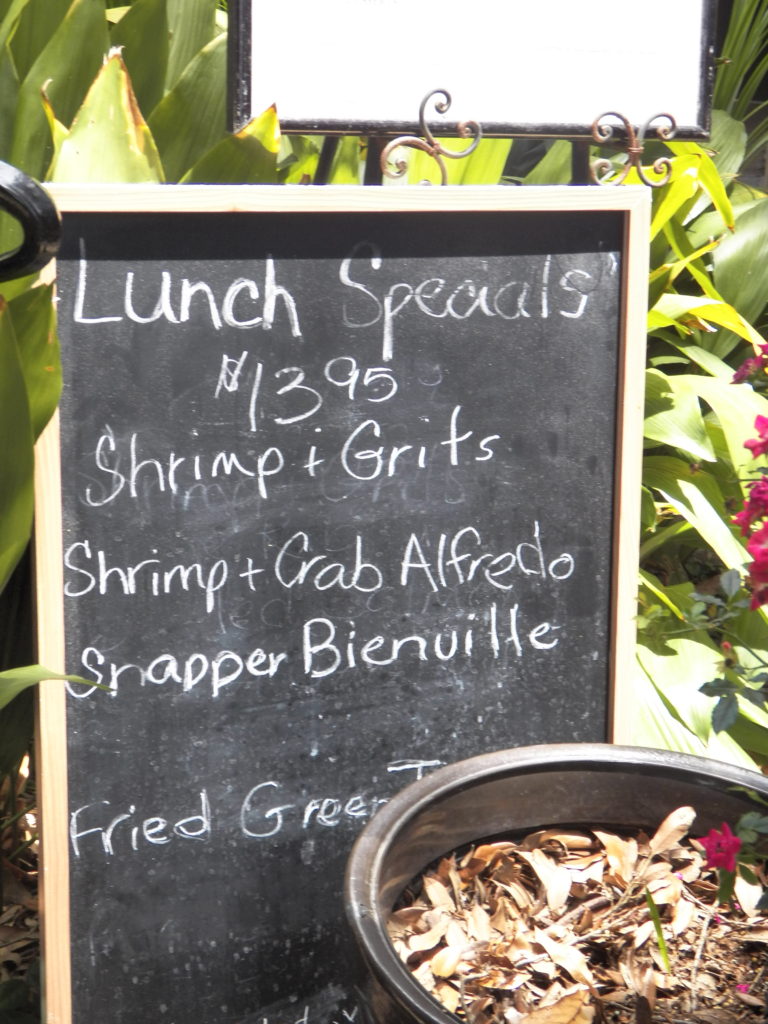 Address: 110 Rue Magnolia
City: Biloxi
County: Harrison
Phone: 228.374.0163
Hours of operation: Monday-Saturday 11am-10pm.

Lunch served 11-2:30pm; Dinner menu served all day.
Accessibility: wheelchair accessible at rear entrance of restaurant; accessible bathroom