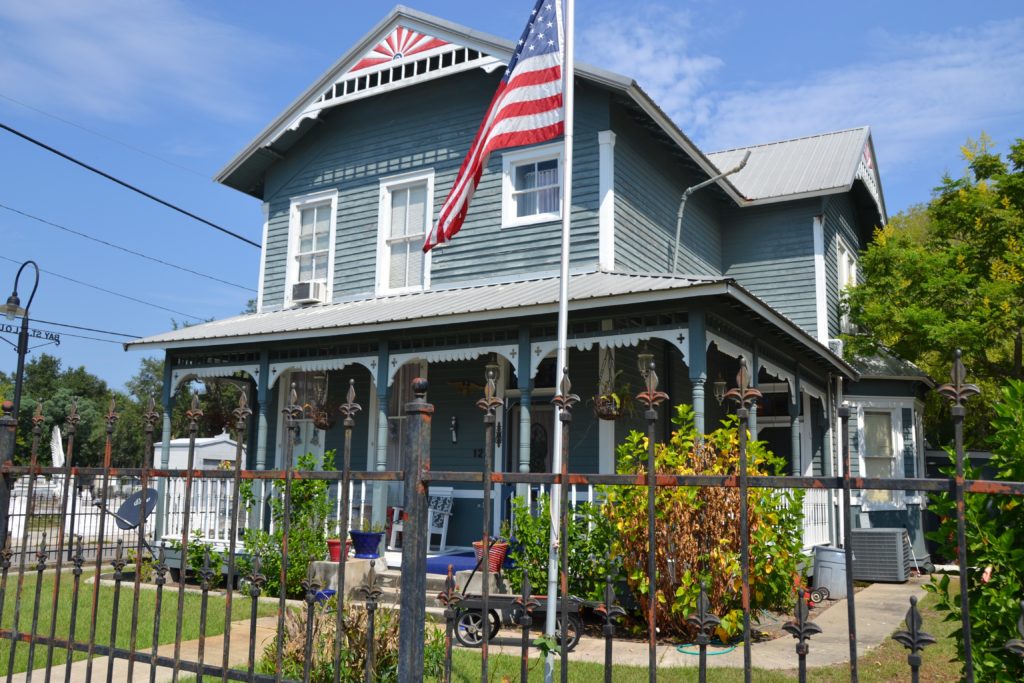 There are three homes on Railroad Street that are examples of Queen Anne style architecture. The homes were built around 1890 by Eugene Ray, an African-American man who was the city undertaker – as well as a contractor.  Eugene is said to have built dozens of other houses in the center of town. The largest of the houses was the home of Bishop Leo F. Fahey, the first bishop appointed in the State of Mississippi.
The Queen Anne Style architecture was popular in the late eighteenth-century coinciding with the period when the resort industry in Bay St. Louis was at its peak. Ornate millwork characterizes these houses and similar decoration may be found applied to vernacular shotgun and Creole cottages throughout the Beach Boulevard Historic District.
Address: 125 – 129 Railroad Street
City: Bay St. Louis
County: Hancock
Phone: 228.463.7120
Website: http://www.mswestcoast.org
Email: info@mswestcoast.org
Hours of operation: Open Year Round
For more information contact Hancock County Tourism Development Bureau.
Accessibility:  This is a walking tour, sites can be viewed from a vehicle.