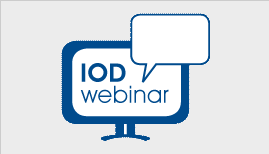 The first date has already passed, but there are 6 webinars left. This is a great resource for "educators, parents, paraprofessionals, school administrators, guidance counselors, related services providers, psychologists, university students, educational teams including families, and others interested in creating more inclusive opportunities for students with disabilities."
Via University of New Hampshire Institute on Disability:
"This live webinar series is designed to support parents and educators who want a road map to guide the membership,participation, and learning of students with more significant disabilities in general education classrooms and other inclusive settings. During each webinar, examples will be given for elementary, middle, and high school, with the last session focusing on supporting students to go on to post-secondary education. Although all the sessions in the series build on the ones before it, the information in each can "stand alone." We encourage teams to participate in the series together as each session has information targeted to both parents and educators, as well as related service providers."
Time:
3:30pm – 4:30pm EST
Registration Fee:
$59 each*
Webinar Instructor:
Cheryl Jorgensen, Ph.D.
Registration Deadline:
12:00pm ET, one business day prior to each webinar
Comments are closed.