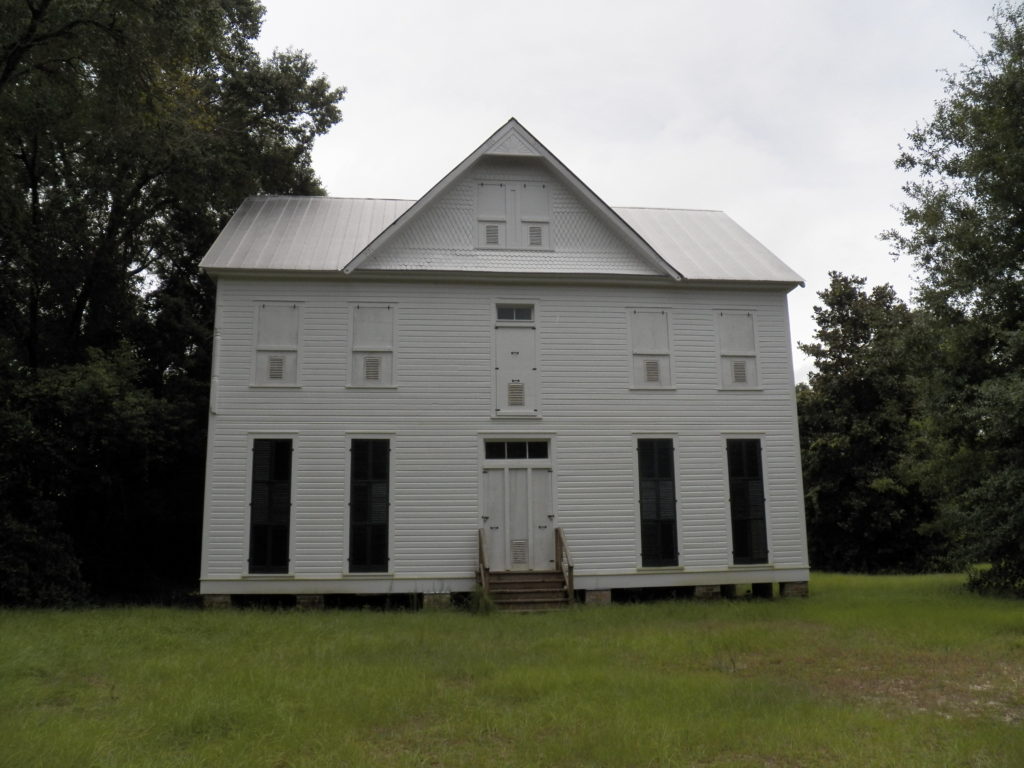 The W.J. Quarles House, also known as Greenvale, is a historic residence in Long Beach, Mississippi. Constructed in 1892, the structure was added to the National Register of Historic Places in 1980, and was designated a Mississippi Landmark in 2012. William James Quarles was a rural school teacher from Tennessee who settled in the Long Beach community of south Mississippi in 1884. The Quarles House was constructed as a five-bay, wood-frame, two-story residence with clapboard outer walls. The structure was two rooms deep and sat on a foundation of brick piers with one interior chimney. The house was the residence of W.J. Quarles until 1924. In 2003, the Quarles House was listed as one of the ten most endangered historic places in Mississippi by the Mississippi Heritage Trust. When the Quarles house was added to the National Register of Historic Places in 1980, there was a one-story, two-room, clapboard cottage located just east of the main house. In 1884, the cottage was originally part of a one-story house where the Quarles family resided while their new 2-story home was under construction. In the 1930s, the 1-story house was torn down, leaving the cottage.
National Register of Historic Places, 1980
Mississippi Heritage Trust 10 Most Endangered List, 2003
Address: 181 East Old Pass Rd (Moved from 120/122 East Railroad St.)
City: Long Beach
County: Harrison
Accessibility:  The house is typically kept closed to visitors as it is still pending future renovation; can be viewed from vehicle; point of interest only.